Hi, my name is Deborah Heard, and I am the owner of All My Life Bridal. I have an affinity for long sleeves and pockets, okay, so it is more like an obsession, but that's just me. But when I found myself shopping for a bridal gown for myself that suited my style, body type, and budget I encountered a mammoth challenge. And that was when my journey began. I started All My Life Bridal to provide women with elegance, style, affordability but most importantly to honor the vision you have for yourself on your special day. Our brides at All My Life Bridal will never have to settle for anything less than the gown of their dreams. A bride is faced with lots of decisions in preparation for her wedding day and finding a gown is an important one. Our goal at All My Life Bridal is to provide you with the ultimate experience in selecting the gown that is perfect for you.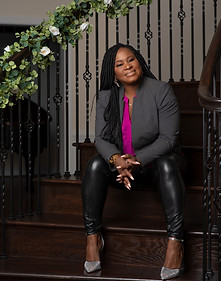 I had such a wonderful experience with All My Life Bridal. Ms. Deborah was patient, knowledgeable, and pushed my boundaries with designs. I found a gorgeous gown that I fell in love with. I highly recommend this boutique.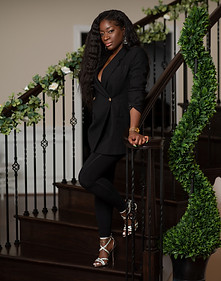 Partner/Buyer & Creative Director
Jannique Heard, All My Life Bridal Partner/Buyer & Creative Director brings all things beautiful to the racks at All My Life Bridal! Jannique is a fashion forward artist in the fashion industry. She has acquired 12 years of professional experience as Head Stylist & Creative Director. Jannique has been credited for numerous magazine editorials, red carpet appearances, artist press appearances, and model agency shoots. Her clientele ranges from major retailers, musicians, actors, to brides. Her talent and flair for fashion will set All My Life Bridal brides apart from the rest.